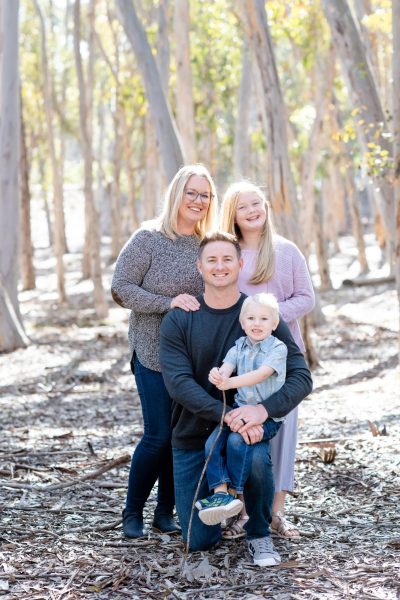 One's success starts with a passion, and everyone's passion starts with a story. Each person's individuality shapes their future, and whether that future has a positive or negative impact on the world. It is often perceived that one person could not possibly make a difference in the world we live in, but people like Ms. Brittney Cairns, the newest addition to Santa Rosa Academy, have taken their life experiences and actively created, not only a successful life but also an impactful one. Success is not easy to achieve, it takes a rare individual with rare qualities to attain these things.
Ms. Cairns moved to Menifee from San Diego and joined Santa Rosa as the new 10th grade English teacher in the Fall of this year. She was also brought on to start the new journalism program and has been teaching for nine years.
Growing up, Ms. Cairns had experiences throughout her youth pertaining to her school environment. She felt she didn't have the resources and support she needed throughout her years of schooling and those experiences grew her love and passion for teaching.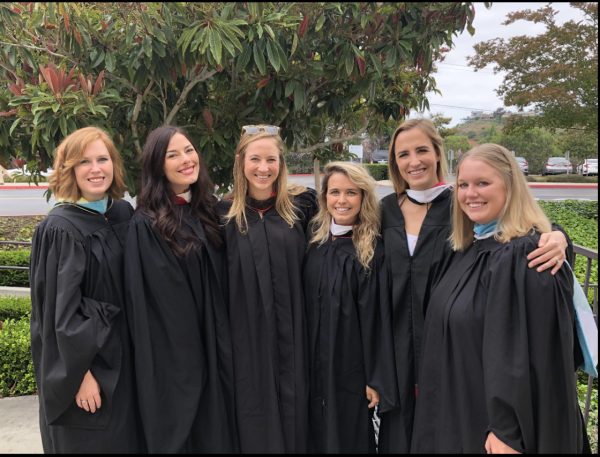 She says, "In high school, I had several teachers that were not supportive of students. They lacked the nurturing we needed at that time and didn't care to offer support to those that were going through difficult times."
To achieve her career and success that followed her becoming an educator, she took her schooling very seriously. Ms. Cairns traveled internationally and sought out many educational opportunities where she took chances and sought out experiences unlike any she had ever experienced before. She studied abroad in the UK her Junior year in college and then moved back to the UK to complete a Masters degree.
"I wanted to leave everything behind. I wanted to plant myself in England and never return but there was something here at home that kept bringing me back. No matter where in the world I was, school was always the focus."
When she ultimately returned to the US, Ms. Cairns decided to enter into the teaching profession, got married to her Navy husband, and, what she believes to be her biggest accomplishment of all, became a mom.
"My greatest accomplishment of all was becoming a mother," she said. "It was the first time I felt like I was right where I was meant to be."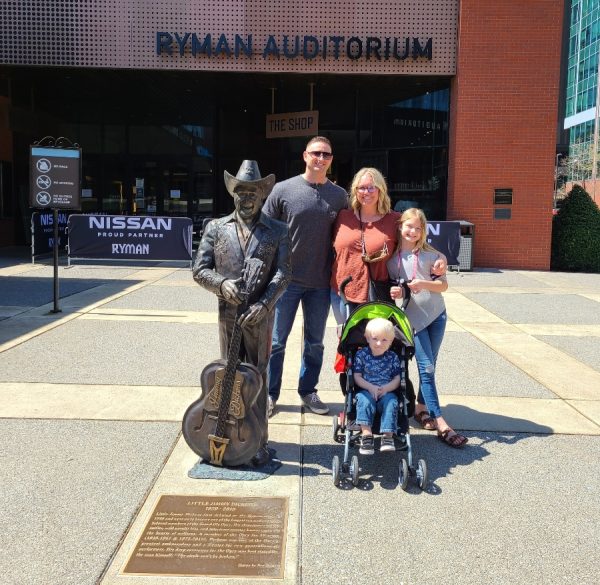 Ms. Cairns explains that when she became a mother she wanted to give her children the life she didn't have. She wanted to give them the love and support that she lacked growing up. However, before Ms. Cairns ever had the opportunity to meet her husband, be married and have kids, her greatest accomplishment was the life she was building in England. She explains giving up the life she had in England was difficult but she believes to be completely worth the joy that comes with being a mother.
The three words Ms. Cairns would use to describe herself are, careful, imaginative, and determined.
Ms. Cairns' carefulness stems from her care for the people around her. She makes decisions in a very guarded way to ensure her choices impact the people around her positively. Ms. Cairns carries the qualities of a successful person in the way she puts others before herself, whether it comes to her family, students, or co workers, Ms. Cairns always puts the needs of others before her own.
She says, "I am always careful to consider my student's needs both in and out of class. Despite what many students may think, I am always reacting to their needs, making necessary adjustments, and hoping to demonstrate that I care and am here for them."
Ms. Cairns also describes herself as an imaginative individual. She often imagines different aspects of life playing out in all sorts of ways, she takes the time to not only imagine these differences and possibilities but creates the best reality she possibly can out 0f them.
She says, "I teach English. Therefore, I love to lose myself in my imagination. Reading and getting lost in the world the author built is therapeutic for me. But also, in regards to my teaching, I love to imagine new ways to deliver curriculum to my students."
The final word Ms. Cairns uses to describe herself is determined. Listening to Ms. Cairns life experiences it is evidence that the success Ms. Cairns has built it based on the mindset she has. This mindset is to never give up on her dreams and ambitions. However Ms. Cairns explains this is also one of her greatest downfalls, wanting to always be her best and most successful self sometimes causes Ms. Cairns to be a perfectionist.
She says,"I am so determined to succeed both in all my commitments and with my students. I don't ever want a student to leave my room feeling like they can't get the help or the support they need. I want the best for everyone around me."