What if you can help improve the world with one little trip to Mexico? Just one long, and busy, an eventful week that can change millions of people's lives. This is what Derek Singer likes to do. Singer is a missionary, with a mission to help the world in need. Going on mission trips are such a great way to help not just the community, but the whole world.
Singer and the other volunteers travel down to Ensenada, Mexico for a week every summer to build a house for a family in need. They build, explore, and have fun. Not only does Singer help the people in need, he also shares the love of God with them. Whether that is just praying with them, reading the bible to them, giving a dollar to a homeless person, or putting together food for the elderly, Singer knows thats all it takes to make this world better.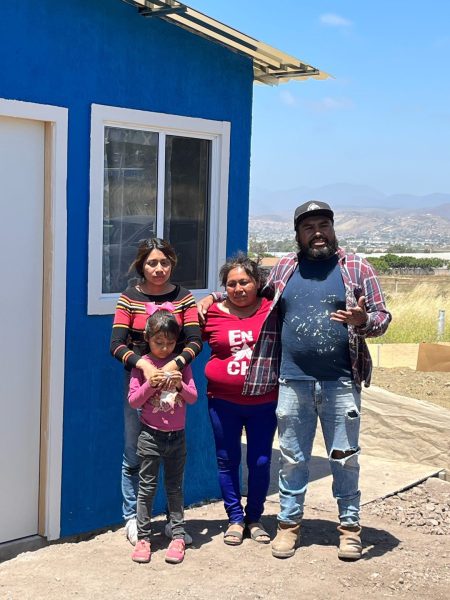 "..there is so much sadness in our world so to be able to go to other people and minister to them, even with little things like encouraging them or buying them a meal or building a house for them can be a life changer." Said Derek Singer.
For the reason of suffering in the world, Singer is motivated to continue ministering and being a missionary. Not just in Mexico, but in everyday life. But being a missionary has impacted him and given him a bigger heart for the world around him. This is what former volunteer Caleb Stevens has to say about being with Singer on mission trips.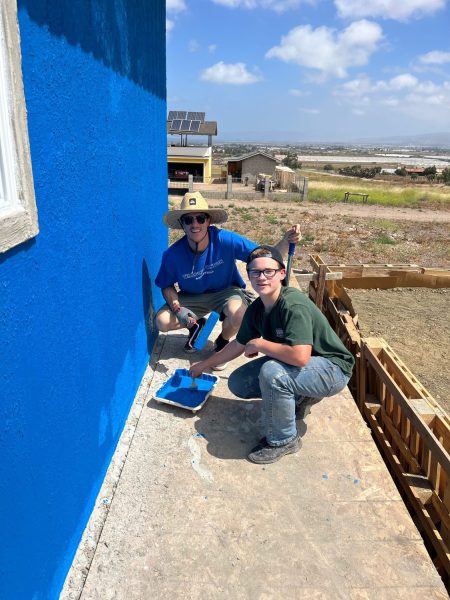 "Working with Derek was definitely interesting, It's not like he changed his whole personality but it was definitely a different view with him being in a different environment."
Singer is also a youth pastor at Canyon Lake Community Church, ministering to kids and teens to learn more about God. He also encourages his churches middle school and high school youth group to join the mission trips.
"I want the kids to have a bigger perspective of the world and to see that it's not 'life is about me,' it's not just about what is going on in my life but that God is working in Mexico, India, Russia and in other places."
Singer wants kids including the youth group to help on these mission trips to expand their awareness of the world and not just the world they are independently living in. Where they can grow their relationship with God and also bring them closer to the people in need. It is really impactful to be a part of a trip that young because its giving them a larger perspective and understanding of the world they're living in.
Derek has a big heart for the people in need and everyone involved on the mission trips, and it doesn't change when he is at home. Singer continues to minister and be a light to his family. Singers wife, Anna Singer is inspired by Singers works and motives.
"He is definitely hilarious! He is also the best dad. He's energetic when I don't have the energy and he is compassionate and caring, especially when I need it." Said Anna Singer.
"It has humbled me a lot, it's helped me see that the world and life isn't just all about me and my problems it's given me a bigger heart for the world and the people who are suffering. It reminded me how big God and his plan is.." Said Derek Singer.
Singer wants to change the world, with a strong motive and positive attitude, he will do just that. It can be hard to spread positivity in a dark world, but it gets easier when theres a purpose, and motivation that supports it.
"My love for God gives me a love for people, I have been given so much and have been blessed so much in my life I want to share that with other people. I want to give back to people and help others that haven't been given as much."