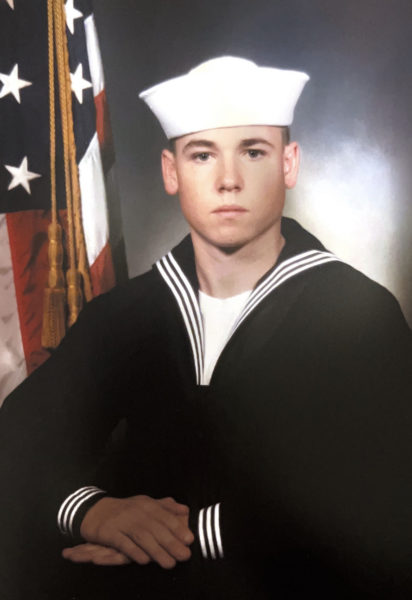 A Navy SEAL, or just a Seal, is a person who is a part of the Navy's branch of special forces. A Seal is responsible for conducting insertions and extractions by sea, air, or land to accomplish covert, Special Warfare/Special Operations missions. They also capture high-value enemy personnel and terrorists around the world. Dustin Marshman was a Navy Seal. His Seal Team was responsible for protecting the Vice President of Iraq in the early 2000s.
Born on October 11, 1980, Marshman enlisted in the Navy when he was 19. When asked about what joining was like, Marshman said, "I enlisted in February of 2000. I shipped to Naval Training Command Great Lakes in August 2000. Boot camp with Hall of Fame division 439." The Naval Training Command Great Lakes is known for being the largest Navy training center in America and has been since it first opened in 1911. All recruits are sent to this training center to be prepared for duty in the Naval service.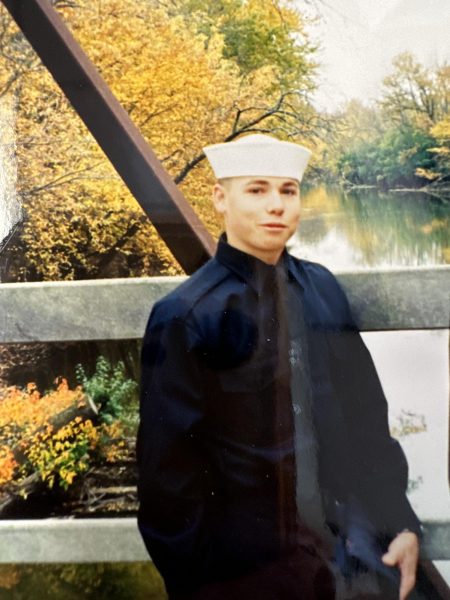 To become a Navy SEAL, after boot camp, a recruit has to go through more intense training called Basic Underwater Demolition/SEAL or BUD/S. BUD/S is one of, if not the most, intensive and exhausting training out of all the special forces. "Basic Underwater Demolitions, SEALs was intense. You are always cold, wet, and exhausted. There is always an impending evolution to stress over," Marshman said. There are three phases of BUD/S. When asked what the training phases included Marshman shared that, "It included hell week, hydrographic surveys and cartography, patrolling, small unit tactics, combat diving, demolitions, underwater demolitions, navigation, weapons training… The learning curve was steep." The first phase is basic conditioning, most people will quit at this phase. In this phase, there is non-stop physical conditioning as well as learning about small boat seamanship. The second and third phase was combat diving and land warfare. In the first phase is Hell Week. Hell Week is 5 and ½ days of cold, wet, brutally difficult operational training while running on fewer than four hours of sleep. While this week is only a small part of SEAL training it is one of the most defining moments. On average 21% of candidates will quit at this point.
Marshman was stationed at SEAL Team 1 in Cornado until he was deployed. He went to Iraq to protect the Vice President of Iraq. "I did enjoy being in the Teams. There is a sense of accomplishment, pride, and camaraderie that is difficult to find anywhere else," Marshman stated. However, when returning home from his deployment, he was on the fence about re-enlisting. Marshman wanted to go to college, get married, and start a family, but he saw that the re-enlistment bonus was "substantial and tax-free!" But his desire to have a family of his own was too great. He got married to his high school sweetheart, Christina, in 2004 and started going to California Polytechnic State University, Pomona to study civil engineering. A year later in 2005, his first daughter, Abigail was born. "I do miss it, but I have no regrets. I chose a path, but God's hand has guided my steps. It's been real!"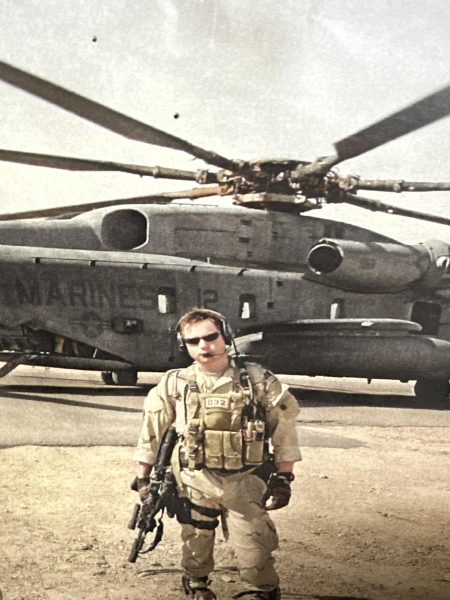 Marshman doesn't tell many people he was a SEAL, because people treat him differently because of it. "I try not to tell people. It goes against being a quiet professional. People do treat you differently when they find out. It makes me feel uncomfortable." Marshman was very adamant that he didn't want people to treat him differently because of his past. He expressed that it is a normal reaction that people will say, "Thank you for your service" or ask him questions about what he did, he finds it embarrassing. He stated that he just doesn't like the attention and it brings up old memories.