The transition between high school and college can be a hard one. It can often be overwhelming being in a new location, with new people, all on your own in a place one has never been before. No one can know more about what that is like than Divine Ford. Ford is a freshman attending UCLA and she has never felt more out of place in her entire life.
Ford is one of many incoming freshmen all over the country experiencing the highs and lows of attending college for the very first time. Ford was born and raised in LA, to a wonderful mother and has since become a big sister to her two younger siblings. Growing up, she always saw herself becoming a pediatrician. This led her to enroll in the Biology major with the hopes of fulfilling her lifelong dream of becoming a pediatrician.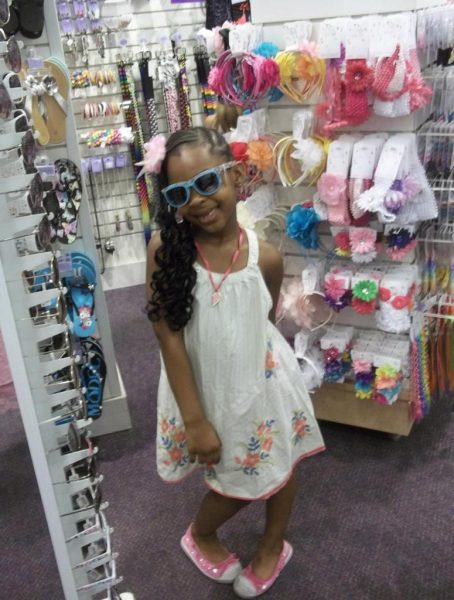 "Seeing the commercials where [pediatrician's] help less fortunate children. I always saw those and felt that what they were doing was so kind and doing it for free for these people that cannot afford it since they are in third world countries" Ford says. It made me realize that I definitely want to do that and help children."
Before Ford chose to attend UCLA, she had been accepted into six other colleges. She was accepted into UC San Diego, UC Riverside, UC Irvine, Cal State Northridge, Cal State San Jose, University of the Pacific. But, she ultimately went with UCLA.
"I chose UCLA because it was close to home and I got a ton of scholarships here so it was definitely the better place financially and distance wise" Ford says. I pretty much have a full ride, it was an added plus being near home as well."
Ford's decision ended up working out, it not only helped her out financially, but also made her closer to her family. Being in a new place, all on her own, has brought an array of emotions for her. She had her first class recently and she felt the jitters of being a college student for the very first time.
"Honestly when I first started college, I was so excited. I was like, I AM a college student. Like I worked hard to get here" Ford laments. But now…today was actually my first class and I was kinda scared. It was my first day you know. I was nervous about the workload."
Ford nervousness came from a sense of a new structure being in her life. As Ford embarked on their freshman year at UCLA, there was an underlying sense of nervousness about the workload. The renowned reputation of UCLA coupled with the high expectations of academic rigor created worries about managing the coursework. The fear of falling behind and struggling to meet deadlines loomed large, making the initial phase of college overwhelming.
Nevertheless, Ford recognized the importance of adopting a growth mindset. By approaching the workload with a positive attitude and the belief in her ability to grow and adapt, Ford was able to reframe her perception of the workload. Understanding that challenges are opportunities for growth, Ford embraced the idea of overcoming obstacles and using the workload as a catalyst for personal and academic development.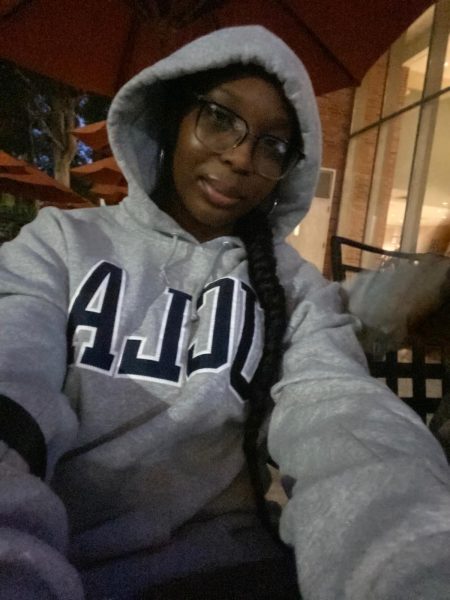 Ford's journey as a freshman at UCLA reflects the common apprehensions regarding the workload in a highly esteemed institution. However, by adopting a growth mindset and embracing the challenges that came her way, Ford was able to overcome their initial nerves. With effective time management, support from her community of friends and family and a newfound understanding of her capabilities, Ford realized that the workload was not as intimidating as initially perceived.
Now that Ford has gotten her first class out of the way, she plans to maintain a positive and uplifting attitude for the rest of her time in college. Her main focus is on maintaining good relationships with her friends and having good grades. " My plan is to pass all my classes with A's, " Ford says. As Ford continues to progress through her college journey, she will undoubtedly carry this resilience and determination, ready to take on any future challenges that may come her way.
Wishing Ford all the best of luck for the rest of her freshman year at UCLA.