Briana Briones, a young makeup artist from Menifee, California began her career at just 14-years-old. From weddings to quinceañeras– the young artist has been sharing her talents with the world through her love for the aesthetics. From an early age, Briones had been self-assured in knowing what she wanted to do; ever since, she has devoted hours into working to make those around her feel more confident in themselves.
Briones grew up in southern California but as of today resides in Middleton, Idaho. She first discovered her passion for glitz and glam in primary school, doing the nails and makeup of those around her. Briones was only 10-years-old when she first began exploring cosmetics. She would often watch youtubers that could teach her the best tips and tricks, pouring hours of her free time into learning everything that she could.
At 14-years-old, Briones took up the position of Assistant Makeup Artist, beginning her professional career.
Briones met her soon-to-be boss, Rachel Bosco, through her mother. Working as her mother's hairdresser at the time, Bosco announced she was in need of an assistant. Seizing the opportunity, Briones eagerly volunteered.
Bosco had discovered her passion for cosmetics at a very young age as well. Starting her own professional journey at 14-years-old, she recognized the same passion in Briones.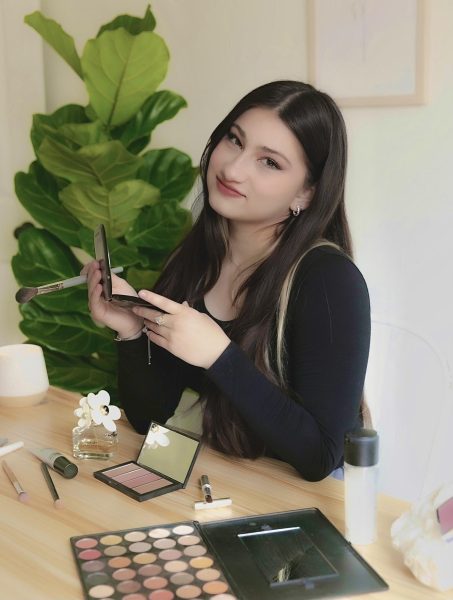 "She's going to go far in the makeup/hair industry" Bosco says, "because she loves people." Briones' clients have described her as being authentic, attentive, kind, and of course, talented. By the responses of her clients and those around her, it is evident Briones cares deeply for each and every client– giving them the best of her abilities.
In 2020, Briones officially began working for Presto Hair Extensions and Bridal Salon. Whether it was applying makeup, cleaning and organizing, or just providing assistance in general, Briones poured her heart into her work.
But being an Assistant Makeup Artist requires more than just the skills for applying and handling makeup, rather– learning to apply tact and sensitivity when handling others is just as important.
Such skills as mentioned were a major part of Briones' work. One of her main tasks when working at a wedding was assisting the bridesmaids. "I often had to help calm people down when they got nervous for the wedding." Briones quotes, "Surprisingly, a lot of people cry and ruin their makeup."
When working on multiple people in a small amount of time, stress and difficulties may arise. Having to divide time evenly amongst everyone often proved challenging. Briones had to be both understanding and flexible with her clients– even when clients made requests to change their makeup.
"My biggest challenge is taking negative feedback as constructive criticism" Briones says, "especially as a beginner." It can be difficult and even disheartening to hear your work go unappreciated, but despite the challenge, Briones continued to listen intently and with understanding.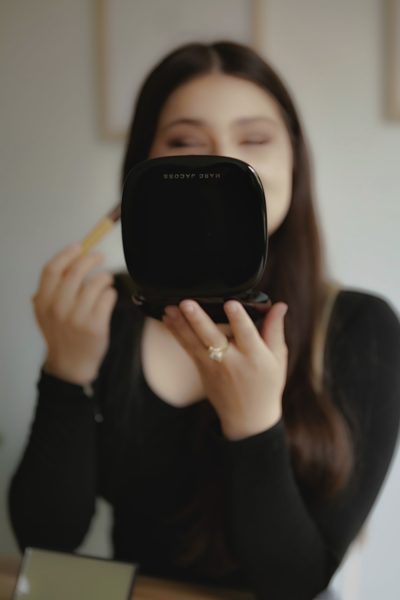 But with every job comes both the highs and the lows. What kept her going, she says, was seeing others feel good about themselves. Ever since she was a child, Briones had a fascination with making everything that she could better.
Though it is her compassion and care for others that drives her to do what she does, Briones attributes it all to her parents.
Inspiring her the most; Briones says her parents taught her to work hard and to share her talents with the world. She says she is deeply appreciative of their support and she is grateful for the things they have taught her. It was, and still is, her family that encouraged her to pursue and share her talents with the world, allowing her to practice on them and providing feedback on how she could improve.
Briones plans to open her own Salon in the future. As of now, she says she will continue to improve her skills and continue to educate herself. Specifically, she plans to conquer her difficulties regarding color theory, and matching skin tones.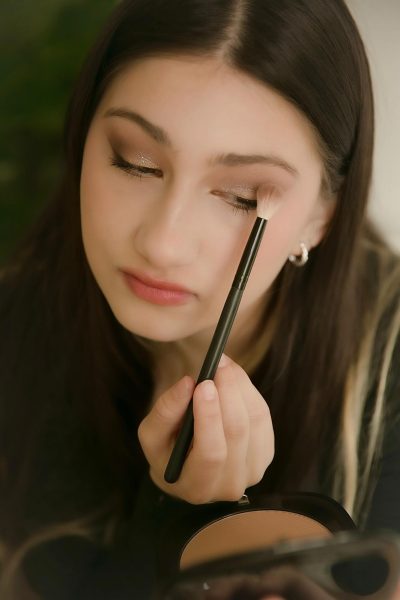 Her words of advice for other young and aspiring makeup artists would be to make sure that they stay in touch with the newest and best makeup products, to keep a portfolio of all the work they have done to show future clients, and lastly, to have fun.
"My number one goal is to leave an impact on the important moments in people's lives; weddings, graduations, prom, or even a birthday." She says, "I want to make people feel their best, raise their confidence, and show the world their beauty. Because in the end, we all have beauty to share." – Briana Briones.