On October 7, 2023, the Palestinian Sunni Islamist group Hamas led a coordinated surprise attack against Israel. The Israelis were attacked by air, land, and sea.
Hamas explained their reason for the attack was to break the siege on Gaza, stop Israeli expansion, and because they don't like Israeli policy. In response to the attack, Israel has launched the "Operation Swords of Iron", declared war on Hamas, and started to attack Gaza where they believe Hamas points are.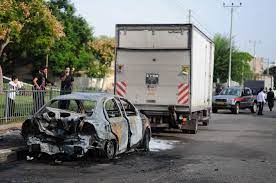 President Joseph Biden has stated, "As I told the families of Americans being held captive by Hamas, we're pursuing every avenue to bring their loved ones home. As President, there is no higher priority for me than the safety of Americans held hostage. The terrorist group Hamas unleashed pure, unadulterated evil in the world. But sadly, the Jewish people know, perhaps better than anyone, that there is no limit to the depravity of people when they want to inflict pain on others." (Biden, Joseph "Remarks by President Biden on the United States' Response to Hamas's Terrorist Attacks Against Israel and Russia's Ongoing Brutal War Against Ukraine" October 20, 2023 8:02 P.M. EDT – 8:17 P.M. EDT.).
Through the attacks, Hamas has killed 1,400+ people in Israel. Also, about 900+ Palestinians have been killed during this war. While the large scale of the slaughter is already devastating. Hamas has also kidnapped at least 220 Israelis in the criminal assault.
Yocheved Lifshitz, an 85-year-old, was taken from Israel and kidnapped on October 7, 2023. Alongside her was her husband Oded who is 83. Oded still remains inside the Gaza strip. Lifshitz was released and spoke about what happened. She explained that once she was brought into Gaza civilians beat her. After she was taken to an extensive tunnel system where Hamas provided them with some hygiene, medical supplies (Lifschitz, Sharone, October 24, 2023).
Lifshitz's daughter Sharone Lifshitz explained to reporters in Tel Aviv what she told her about the hostage situation. She said, "My mom is telling horrific stories. She is saying that many, many people — a swarm of people came through the fence," (Lifschitz, Sharone, October 24, 2023).
She then explained,""My mom is saying she was taken on the back of a motor bike with her body with her legs on one side and her head on the other side," Sharone Lifschitz added. "That she was taken through the plow fields with men in front on one side and men behind her." (Lifschitz, Sharone, October 24, 2023).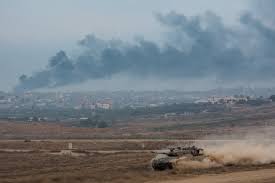 Israel is now looking for Hamas's terror tunnels, and has sent soilders. They believe the terror tunnels are where they are keeping the hostages from the Hamas sttack. They also believe some of the Hamas militants that attacked on October 7, 2023.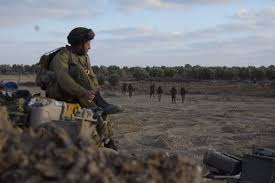 Joe Biden also spoke about what kind of a nation we are. "And here in America, let us not forget who we are. We reject all forms, all forms of hate, whether against Muslims, Jews or anyone. That's what great nations do, and we are a great nation."