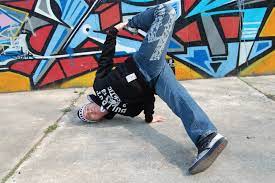 A few months ago, the International Olympic Committee (IOC) announced its decision to add breakdancing, sometimes known as "breaking," as an official sport to the 2024 Summer Olympics in Paris. This will bring a major change in the world of professional sports, bringing in more people to watch the Olympics that didn't watch before. This will also give people who love breakdancing a chance to be in the Olympics.
With its origins in hip-hop culture, break dancing consists of athletics, artistry, and cultural expression. Breakdancing is an energetic style of dance, typically to hip-hop music, characterized by stylized footwork and acrobatic or athletic movements.
Kyzer Metz says, "I am exited to see breakdancing become an Olympic sport."
The IOC is continuing its attempts to bring a younger and more diverse audience to the games with this historic choice. A huge step has been taken toward recognizing the always-changing environment of sports and the social impact of this dynamic art form as athletes from all over the world are now excitedly preparing for their chance to display their distinctive skills and flair on the Olympic stage.
Breaking's entry in the Olympics represented a larger movement in how people view sports, acknowledging that they can include a variety of cultural influences outside of the traditional Olympic games. Breaking dancing began in the Bronx of New York in the 1970s, has become well-known throughout the world for its unique blend of acrobatics, creativity, and self-expression.
The activity involves contests where competitors, referred to as "b-boys" and "b-girls," go through a series of dance-offs to demonstrate their skill in a variety of dynamic movements, footwork, and freestyle routines. It is a highly individualized and visually pleasing discipline where judges assess the performances based on standards including creativity, flair, and musical talent.
It's important to remember that breakdancing is popular throughout the world, including many other nations and areas. Breaking competitions, festivals, and dance wars are organized all over the world, demonstrating the dancing style's appeal on a global scale. The art form has developed and varied throughout the years. Breaking is a physically demanding practice, so as dancers age, their styles and motions may change to meet their changing physical abilities.
However, the breakdancing community is inclusive, enabling people of all ages to take part, impart their skills, and appreciate the culture. Breakdancing is a lifetime hobby that attracts people of all ages, which adds to its active and varied culture.