The Gilmore family, being strong and educated didn't fail; but, Lorelei (Rory) Gilmore weakened the family name.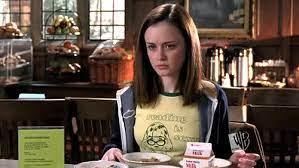 Yale, Chilton, forever supporting family and friends, Rory got to live a life without pressure and the ability to do what she wanted. In high school, she was able to fight for her school newspaper and fought to become valedictorian of her prestigious school. Getting into both Harvard and Yale, Rory's downfall started when she began college.
"
"She became bratty, in my opinion. I think she became the person that when she didn't get something, she threw a fit."
— Lisa-Marie Cante
Alexis Bledel's character, Rory, went from the golden girl to struggling in season four and much longer than that. Her mother made sure that she grew up with the ability to grow as a person and fought to give Rory everything that she would need to succeed in life as well as the choice to create her own story. While she may make up half of the Gilmore Girls show, people cared more for her mom due to Rory's lack of character development and her neverending whining and complaints about how her life wasn't what she wanted. Then again, Rory defined her own life, and if she didn't like it, it's easy to say it was her fault.
While many may say her downfall began when she became the mistress to Dean, it actually started when she had feelings for Jess while dating Dean. That was the moment when she started to get into trouble, lie, and hurt her mom through all of her childish decisions.
Later, when Rory started Yale, she had some of the biggest changes in her life and what many argued were actions that ruined her character. In that time, she became the mistress of Dean and dropped out of Yale.
"She became bratty, in my opinion. I think she became the person that when she didn't get something, she threw a fit" Lisa-Marie Cante said when asked what she thought of Rory.
It's clear to many that Rory was a shining star amongst all near her, but as she allowed her perfection to get to her head, she started to think that she would get away with more and that she could do no wrong.
At one point she stole a boat and thought she would only scrap it with only ten hours of community service. It could be that her grandparents' money got to her head; nevertheless,
Rory shouldn't have believed that she was untouchable to the law or in societal life.
With all that Rory had, she could have done so much more with her life in and out of school to become a better person and have a better life. Take Paris Geller for example, she fought for everything she wanted. While she may have done things in a more unconventional way, she still pushed to strive for the best.
Rory was truly and undoubtedly, a lacking member of the Stars Hollow community and someone who always chose wrong.