It is the end of the race. All swimmers are tired out, ready to quit, but not Raelynne Davis. She picks up her pace. Only a few more strokes to go. It's a close call. But the winner is, Davis from Star Aquatics! She has chosen to keep going despite the difficulty and hurt from her neck and back. Davis has chosen the high road; to keep an upbeat attitude and push through. As well as inspire those around her.
Davis is a girl from California. She has had Chiara Chiari since she was 10 years old. But what is Chiari? Chiari is a life long injury that occurs when the lower part of the brain is pressed into the spinal cord. From the pressure, it causes numbness in the limbs, neck and back pain, as well as major discomfort. All of these symptoms, which Davis has possessed since she was only 10 years old.
"I had really bad headaches, and I walked kind of weird" Davis said. "So they took me to the doctors to get it checked out."
Two weeks after Davis was diagnosed with Chiari, it was decided that the only way for her to get better was by having surgery. It would help with pressure in the back of the head and spinal cord, allowing her to have more movement and less pain. It had been months since she had been living as just an average girl. Davis had been out of surgery for around three months. Because of this, she was very excited to see those she missed, and those who missed her.
"I was really excited because I had been away for so long and I just wanted to go back to my normal life" Davis said.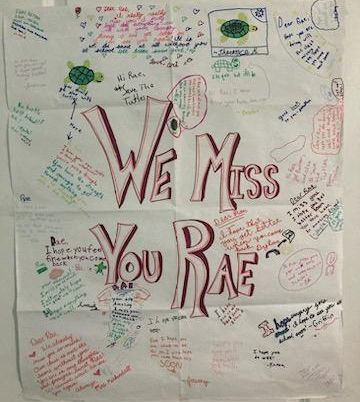 After the first few months, Davis' and her family's lifestyle needed to change tremendously if she were to heal properly. No sports or any strenuous activities. But there was still hope in the future. Doctors had agreed that after much hard work, she could do some of her normal tasks. But for the moment, Davis could not do many things.
Davis' mom, Rachel Davis explained, "She had to go to physical therapy, we had to do some lifestyle modifications. Like no trampolines, roller coasters, horseback. All of that stuff she couldn't do for a while."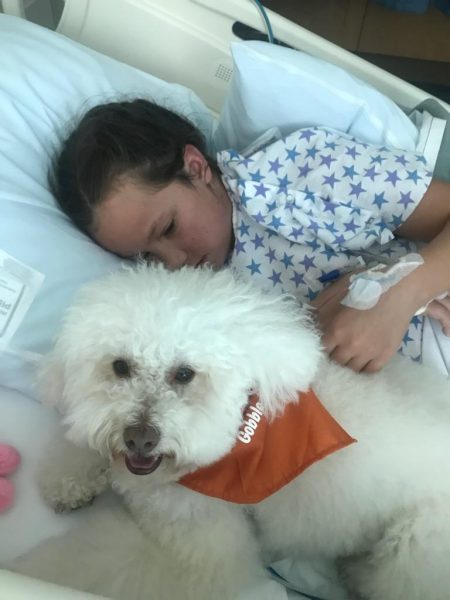 Even with these changes, Raelynne still found ways to have her new life somewhat correlate to her old one. One way was by going back to her swim team, Star Aquatics. Here, she felt like her old self, while still not harming her well-being. From doing swimming and hanging out with her old friends, Davis was now back to being her fun-loving self, full of positivity and laughter. As well as working herself harder in swim practices.
Star Aquatics head coach, Coach Ellie noticed some change in Davis' attitude. Coach Ellie said, "She seems secure with herself. Before she was a little more shy, but now that she's older, she's come out of her shell. All of the time, with a big smile. She always tried and wanted to please."
To this very day, Davis has put her past behind her. Now focusing on working hard in school and at her swim club everyday. Always improving and pushing through, and it has paid off as well.
Coach Ellie had explained that Davis was now pushing herself and improving more and more in her swimming. Although in the beginning she was not the fastest swimmer out of the entire group, she made sure to change that.
While to others it seemed easy for Davis to stay positive, she had found some difficulty in it. The constant pain in her neck and head did not help matters. Everytime Davis felt she was getting ahead, another painful headache came along to make sure she stayed behind. So, in order to keep an upbeat attitude about matters, she had to keep reminding herself of one key thing to make her keep going and push through the hard times.
Davis had said, "After going through that, I looked at it like one little problem is way smaller than what I had already been through. So it helped me push through."
From keeping her spirits high, Raelynne had influenced many of those around her. In fact, she not only influenced people around her, Davis had inspired them.
One of the people that she has inspired was her mother, Rachel Davis. She had said,"She lets me know that there's people out there that can push through difficult times. And it makes my problems seem trivial, so it helps me to push through my problems." Along with her mom, was her swim coach. Coach Ellie had said,"She works through it, she doesn't sit there and complain. She works through it. I admire her too."