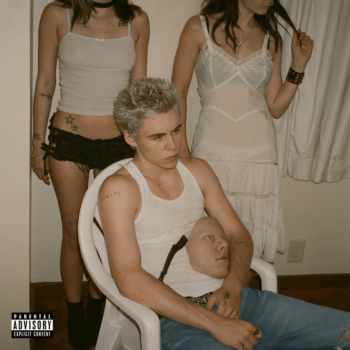 The new single by The Kid LAROI, titled BLEED, has been finally released on . BLEED becomes the third single in the second official The Kid LAROI's debut album, THE FIRST TIME. Visually, BLEED's video is very much a part of the album's official trailer and the album's cover.
In October of this year, LAROI finally previewed the song for the very first time on TikTok. With the relatability and authenticity, this song captures an emotional turmoil of feelings; bringing the song in the upcoming album more popularity.
In 2021, LAROI made an announcement saying, " I made a decision that I need to take away some time away from everything and focus on the next project; my debut album…I'm going to miss you all beyond words can describe, but I do believe that this is what I need to do to give you all the best music possible."
What was once supposed to be a career ending album for LAROI, the new music turned eyes and increased his popularity. In January 2023, "Can't Go Back to the Way It Was (Intro)" and "Love Again" were released as debut album as the first singles in The First Time were released.
On November 9th, The Guardian wrote, "LAROI's album has already been receiving mostly positive reviews. Angsty debut has moments of thrilling intensity."
A teaser trailer of grainy clips previewing the artists and new music, contributing to "Love Again", "Kids Are Growing Up", "Where Does Your Spirit Go", features BTS' Jung Kook and Central Cee, "What Just Happened", and "BLEED" ; are all out on full track list and can be viewed on Spotify.
"The first time you fall in love. The first time you get caught. The first time you feel shame. The first real kiss," LAROI says in a voiceover possibly symbolizing his newly released songs.