The beginning of the Israel and Hamas War
On October 7th, while the Jewish Israelis were celebrating the holidays taking place, the terrorist group Hamas bombed and attacked Israel. 5,000 rockets were launched over the Gaza Strip into Israel while Hamas militants gunned down civilians.
Many militants rode through on motorcycles causing chaos to anyone they saw. The initial attack resulted in over 1,400 civilians being killed and 200 taken hostage in Gaza. The attack was a surprise and happened very suddenly.
Hamas attacked due to violence at the Al Aqsa Mosque and the Palestinians were not being fair to Palestinians. Some rockets did not hit due to Israel's anti-missile system but a lot of damage has still been done.
In return, Israel airstriked the Gaza Strip and decimated a tall residential building and the Al-Sousi Mosque.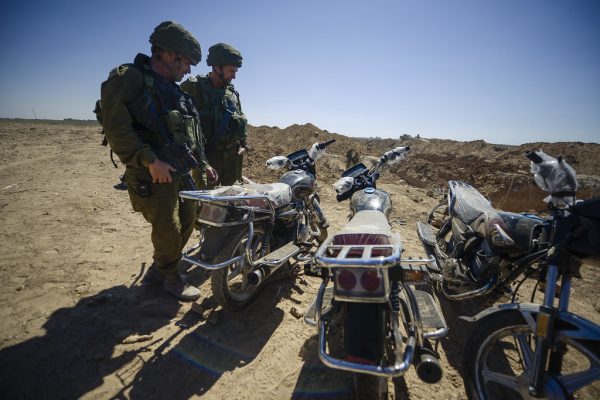 The next day, there was reported fighting between police officers and Hamas fighters that resulted in 30 officers dying. There was more fighting in six different towns.
A music festival in Israel was hit by rockets and attacked by Hamas gunmen. The result was around 260 people dead and women and their children getting taken and driven into the Gaza Strip.
Over the next few days, Israel had rockets sent at it coming from Lebanon and terrorists from Lebanon were killed in Israel. More Americans were dying in Israel. IDF fighter jets hit 130 different targets across the Gaza Strip and cut off its access to electricity and food.
This entire situation seems to come out of nowhere and escalate suddenly and intensely. The war between Israel and Hamas has immense effects on the people that live in the area. The Gaza Strip is a very small territory with many people living on it. Around 1.7 million people live there that are all living in close proximity.
They are in a state of crisis without electricity and new food coming in. Many are evacuating to safer parts of the strip as the IDF recommended. The Israelis are also suffering after being attacked and bombed. Many fear that their towns or cities will become a warzone or attacked. Overall, the conflict is a very sad situation that will continue to grow and develop.
Best said by SRA student Rafael Adelan:"It's honestly an unfortunate event and I hope they could settle the conflict diplomatically."